FishNet Security Expands Testing Capabilities with $5M Cloud-Based Lab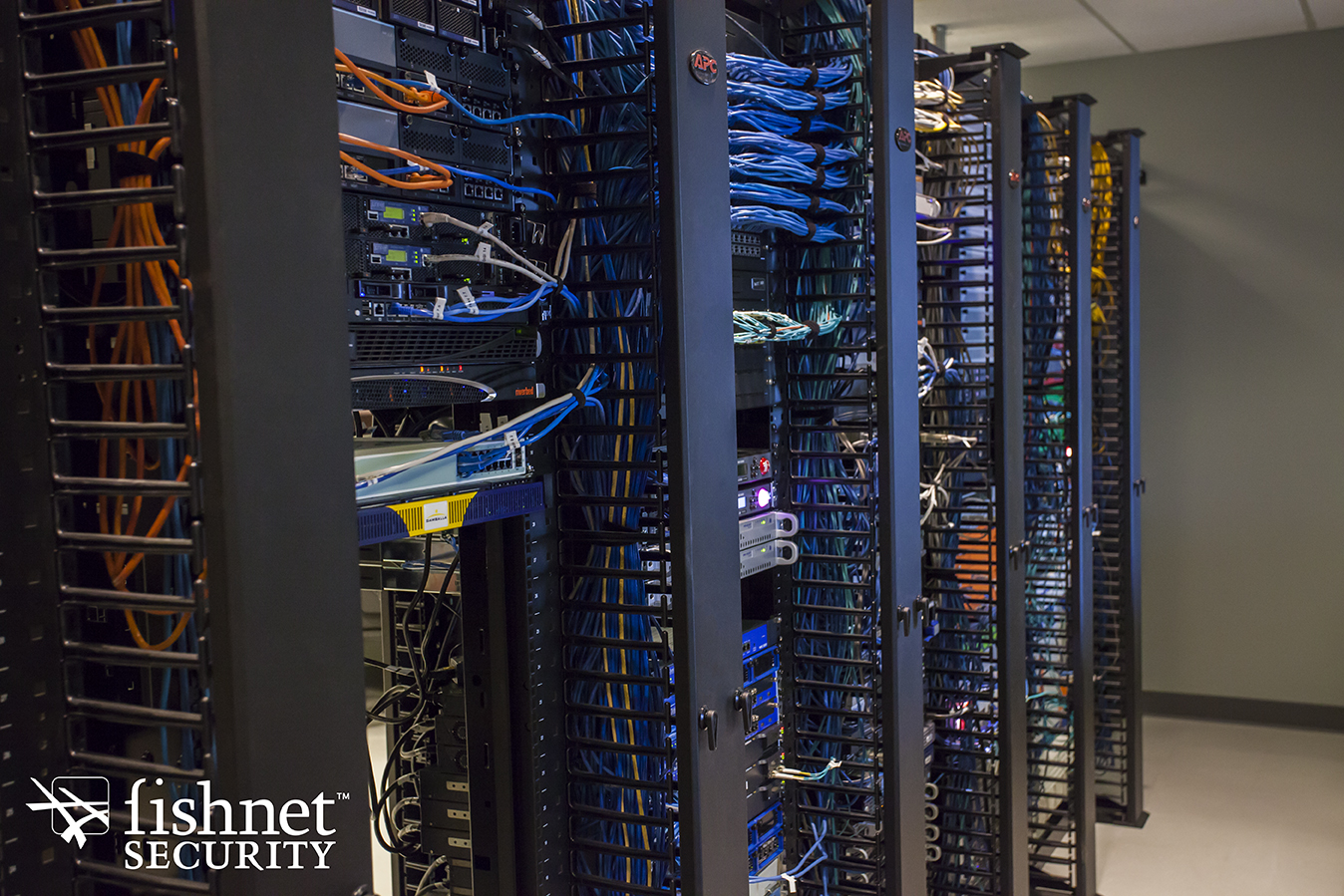 Virtual product evaluations and threat simulation reduce risk and time to deploy for customers.
St. Paul, MN - FishNet Security, North America's largest independent information security solutions provider, announces the opening of a state-of-the-art, cloud-based technology testing lab in the company's newly expanded St. Paul office. The "cLab" is a $5 million investment that allows FishNet Security, its partners and customers to vet technologies in a virtual IT environment using simulated network conditions and attack scenarios. During the product selection phase, customers can test technologies and configurations prior to purchase to improve deployment time and reduce risk.
"The cLab is an investment in both our customers and our technology partners," said Rich Fennessy, FishNet Security CEO. "It serves as an extension of our deep technical expertise and vendor relationships. Customers who leverage the cLab will have peace of mind that they have fully vetted technologies and will understand how they address their network security needs."
The cLab is one of the first to offer one testing environment for both physical and virtual network components, allowing customers to plug in once and conduct multiple scenarios across their networks. The lab is fully customizable and can be rented space in weekly, monthly and annual time periods.
With more than 150 supported technologies, the lab accommodates a number of Proof of Concept services including mobile device management (MDM), next-generation firewalls, IPS, endpoint security and more. There is also a Software Defined Network (SDN) lab for testing and validating emerging technologies.
The cLab is capable of generating up to 100Gbps of simulated traffic for performance testing and up to 300Gbps of DDoS traffic for DDoS cloud scrubbing testing. For reference, most DDoS attacks generate traffic in the 50-75Gbps range.
"The capabilities of this lab are second to none," said Dan Thormodsgaard, VP of Solutions Architecture. "Customers can essentially create their own lab to simulate scenarios as they would occur in their environment, so they can make informed decisions about the technologies they are purchasing. We've helped our customers cut through red tape, expedite the technology selection process and ultimately save time and money."
In one use case, a financial customer looking to replace their legacy mobile security solution cut their decision making and implementation process from six to two months. FishNet Security solution architects developed a vendor decision matrix that narrowed down a list of 10 mobile security vendors to two. They tested each within the customer network to provide decision-making criteria to fast track the RFP process.
The investment is paying off for more than customers. Top technology manufacturers have used the lab to test new technologies before release. At the end of the test, FishNet Security experts provide feedback including competitive analysis, value proposition and use cases.
"As the industry evolves and new technologies emerge, we will continue to make investments in the lab," said Thormodsgaard. "It's our goal not only to meet the security demands of our customers, but to raise the bar for the information security industry as a whole."
About FishNet Security
FishNet Security is the leading provider of information security solutions that combine technology, services, support and training. Since 1996, the company has repeatedly been recognized for its rapid growth, high customer satisfaction and continuous business innovation. Today, FishNet Security has 29 regional offices, including nine training facilities, two product testing laboratories and two security operations centers that monitor and support customer networks. For more information, visit www.fishnetsecurity.com.